Cosmetic Dentistry Collinsville, CT
A Great Smile is a
Confidence Builder
We emphasize the aesthetic aspect in ALL our work because we know that when your smile looks good, you feel good! Our cosmetic dentist in Collinsville, CT uses the best combination of preventive care, tooth-colored fillings, and restorative techniques for optimum dental health. Modern smile makeovers are so easy (and affordable!) that there's simply no reason you can't have the perfectly beautiful, natural-looking smile you've always wanted.
Our FDA-approved laser produces amazing results and mostly eliminates the need for incisions or use of the scalpel. This minimally invasive, high-tech tool means recovery time is quicker and there is little to no post-op discomfort. Another use of this laser is for crown lengthening. We can access a tooth that has broken below the gumline with this laser to easily repair it. If a tooth is worn down, it may appear shorter than other teeth. We can re-form the gum line to even out the gums and give the patient a 'smile lift.' The laser is also very effective in healing inflamed gum tissue. It cleans and re-contours the tissue that is painful at ulcers, at cold and canker sores, and around crowns. Not only does it heal the tissue, it brings instant relief from pain and irritation.
Straight Teeth, Fast
With Invisalign™ clear aligners it is possible to have straight teeth in as little as 9 – 15 months! No braces, wires, or headgear! And the best part is that no one will know you're straightening your teeth – because it's invisible! We offer Invisalign™ clear aligners that are easily removable and allow you to eat and drink what you want while in treatment. Brushing and flossing are also no problem!
We also offer time-tested traditional orthodontics with Six Month Smiles™, which uses thin, clear bands that are barely visible. The teeth that are visible in your smile are gently moved to the desired position using a low-force method that takes only a few months – not years. Schedule a visit to see which is right for you!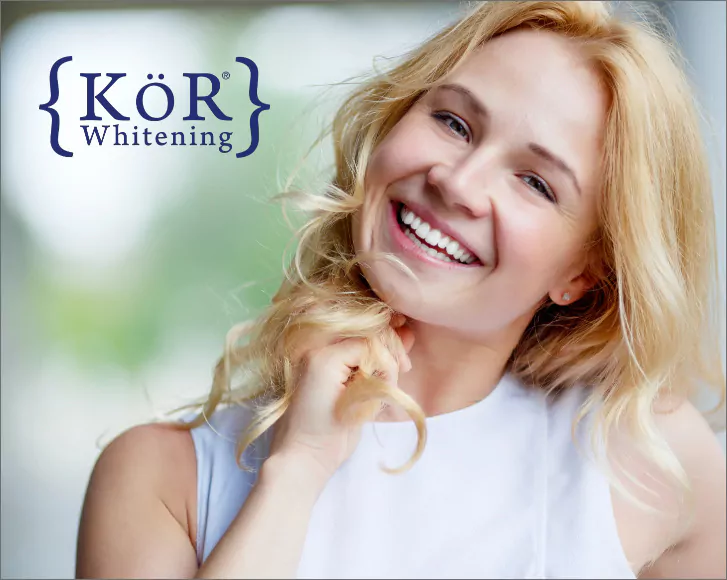 Professional Whitening Makes the Difference
The only way to get your teeth their whitest is by using professional-strength whitening. We offer several options for a brilliantly white smile, without stains or darkness, obtained with the technique that best suits your goal and your budget. The results can last for years of teeth whitening! Choose chairside power whitening in one visit or custom whitening trays for excellent take-home whitening.
Will Remove Even the Toughest Stains
Our teeth whitening dentist, Dr. Bielawski is very pleased to offer patients the amazing results available with KöR™ Whitening. This system will remove severe staining, even the discoloration from the antibiotic tetracyline. She is among the few dentists in our area that provide this whitening method for patients.
If you have been disappointed with other whitening treatments, you won't be with KöR. Instead, you will be amazed at the brightness of your smile with this very effective treatment.
Other Teeth Whitening Systems Have These Drawbacks:
Results are not lasting.
Teeth become sensitive.
Results vary and often fall short of patient expectations.
Consumption of coffee and wine need to be limited.
KöR Solves These Problems:
With basic periodic at-home maintenance, you can continue to enjoy coffee and red wine, as your teeth will stay white FOREVER.
Use of KöR typically has very little to no tooth sensitivity.
KöR is the ONLY system recognized to significantly whiten even tetracycline-stained teeth.
KöR's thin, form-fitting trays are worn at night while you sleep, so there is little effort involved to whiten your teeth.
KöR is 100% proven safe with years of research, and millions of patients are pleased with the results.
KöR can effectively whiten teeth for anyone from ages 14 – 90.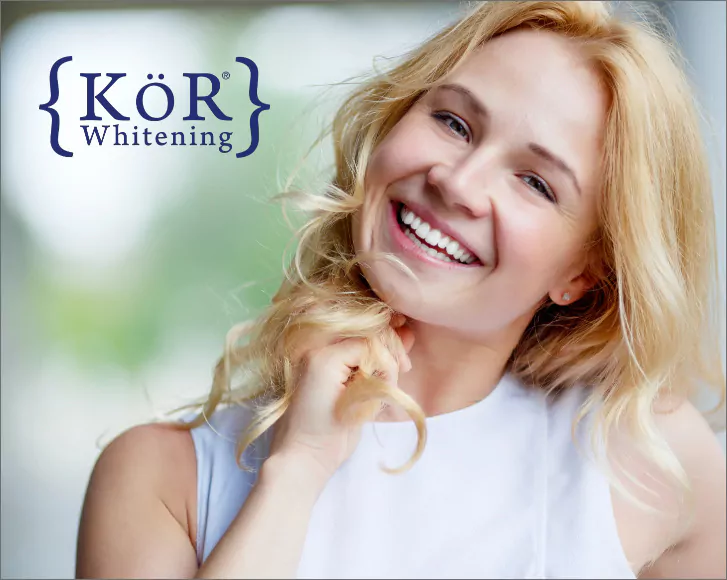 Actual KöR Whitening Patients
Schedule a consultation to find the best option for cosmetic dentistry and laser dentistry in Collinsville, CT!